Cuba received a new lot of 2,500 transport equipments, coming from China
Submitted by: admin

10 / 28 / 2008
---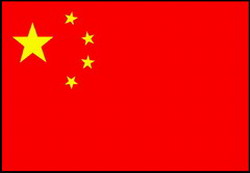 This is the biggest shipment that has arrived at the Island in a single ship in the last 20 years, consistent in trucks, vans and buses and whose unloading was carried out in only 14 hours.
Its impact in the saving of fuel will take its exploitation in sectors of the national economy, in particular to the substitution of inefficient transport means, for the reason for which 254 trucks and their haulages arrived.
Specialists of the Ministry of Transport explained that they will be dedicated to the agriculture, domestic trade, sugar agroindustry and the food industry.
The arrival to Havana of these means is part of the contracts signed with Chinese manufacturers to facilitate the programs of the energy revolution, the recovery and modernization of transport in Cuba.
In the last five years the Cuban government dedicated an upward budget to 1.2 million dollars for the recovery of transport on highways, railroad and coastal traffic.
With those departures, the Caribbean island acquired 1,000 Chinese interprovincial buses that are already in traffic on the highways.
Since the middle of the year 2007 the Chinese first buses departures for the urban service began to arrive and in 2008, lots of articulated vehicles arrived, these last ones until the number of almost 400.
Several dozens of buses purchased in Russia also increased routes of the system of urban transport of the island.
(PL)
---
Related News
---