Holguín Nickel Plant Honored
Submitted by: admin

10 / 26 / 2008
---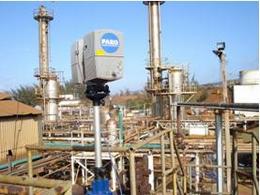 The award was presented by the top leadership of the Chemical, Energy and Mining Union to executives at the factory.
During the ceremony, Eder Oliveros, director of MEKANIQUEL, stressed the efforts by workers and managers during the current stage of recovery after the passage of Hurricane Ike, which damaged roofs and coverings in almost all the workshops and other facilities of the Company.
Workers at the "Commander Gustavo Machin" Nickel Company confirmed their unconditional support for the resolution about the US blockade against Cuba to be submitted by the Cuban Government in the General Assembly of the United Nations on October 29.
Mara Frómeta Rodriguez, member of the National Secretariat of the Union of, Chemical and Energy Industries, praised the capacity of recovery shown by the workers and leadership of the company, which will allow them to catch up on production and achieve their targets by the close of 2008.
She also congratulated to the workers and managers of the Commander Gustavo Machin Hoed de Beche Nickel Company, in Moa, on achieving the distinction of National Vanguard.
(Ahora.cu)
---
Related News
---