In Santiago de Cuba the remodeling of the aqueduct: The work of the century for that city
Submitted by: admin

10 / 14 / 2008
---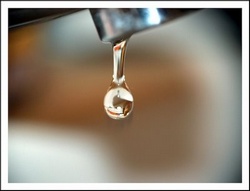 The damages left in Cuba by the most recent meteors did not paralyze the works, which had the new high density polyethylene conductors plant as a neuralgic point.
As part of the work extending over 248.5 miles, now the work is concentrated in the coastal area and other places.
In the municipality of Contramaestre, people are working to restore the educational circuit in Los Bungos, where a conducting line of 18.8 miles and a water treatment plant will remarkably improve water supply.
Potable water places have been started in Palma Soriano and Songo La Maya, together with 31 miles of water supply nets in Segundo Frente, for aqueduct services in the territories.
The water supply to inhabitants who did not have this service regularly, and the improvement of the distribution, are steps to increase the welfare of the people in Santiago de Cuba.
(PL)
---
Related News
---