Cuba an island made for the tourism
Submitted by: admin

10 / 07 / 2008
---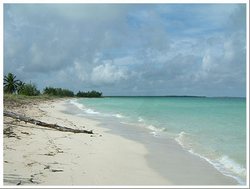 Dozens of kilometers of excellent beaches of crystal-clear water and fine sand are complemented by the island's well-preserved exuberant nature.
Therefore, getting closer to nature from a beach or city adds value to the tourist product, especially in Cuba, whose fauna is made up of 16,500 species and where more than 90 percent of zoological groups are endemic.
At the same time, more than 70,000 kilometers of Cuba's insular platform and 5,000 kilometers of coastline, bathed by the Atlantic Ocean and the Caribbean Sea, are available for diving enthusiasts.
However, cultural options are increasingly gaining ground in Cuba's tourist industry, as Cuban authorities promote the protection of the historic and patrimonial heritage.
Cuba has a large infrastructure of more than 300 museums, including 14 on art, seven on science and technology, five on ethnography and anthropology and 68 on history.
The country's main destination is Havana, which has a large number of cultural institutions, many of which are unique in the Caribbean Island.
The five-century-old village of San Cristóbal de La Habana is one of the most faithful exponents of Spanish colonial architecture in Cuba and its prominence dates back to the late 16th century.
Called at the time the Fortified City of the West Indies and the Key to the New World, Havana is at present a living museum showing a wide range of architectural styles, as a result of the different stages of the development of the city.
Nearly 140 buildings in Old Havana were built in the 16th and 17th centuries; another 200 were constructed in the 18th century and more than 460 in the 19th century. They create a very attractive combination of architectural styles.
Havana's historic heart, declared Humankind's Heritage by the United Nations Educational, Scientific and Cultural Organization (UNESCO), holds most of the city's museums, churches, cultural centers and buildings from the Spanish colonial period.
In eastern Cuba is Granma province, which holds 48 percent of all historic sites on the island, including its main city, Bayamo, which was declared a National Monument and was the capital of the Republic in Arms at the beginning of the 1868 independence war.
For its part, Santiago de Cuba treasures a historic wealth that is more than 480 years old, including the largest and most complete example of European renaissance military engineering in the Caribbean region, made up of the Castles of San Pedro de La Roca and La Estrella, and La Socapa Battery.
(DTCuba)
---
Related News
---