Cuban roots in rhythms danced in Ukraine
Submitted by: admin

10 / 06 / 2008
---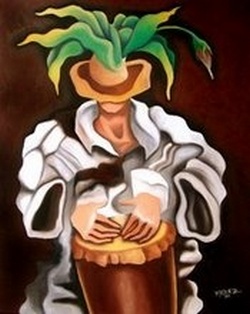 The Caribbean diplomat attended in Kiev the first national competition of Caribbean dances, which had an enthusiastic participation of young people from that European country.
León said that he awarded the maximum, five points, to all the competitors, "since they dance with great quality our music, assured", indicates Prensa Latina news.
Competitors from several schools from all over the country gathered together in the restaurant Cuba, in the outskirts of Kiev, to show their progress in the son, el Cha cha cha, Mambo, Conga and even in the contemporary Timba.
In a little over a year, this gastronomic centre became the preferred place for those who love the Cuban food, which is made by Cuban cookers, with the ideal background of Caribbean rhythms.
As if they had been born in the tropic, the students of salsa academies usually dance there with great skills. The salsa schools are very popular in the Ukrainian geography and most of them are directed by Cuban teachers.
Reinaldo Powell, member of the association of Cubans residents in Ukraine and teacher of one of te most important schools in Kiev, was the conductor of the competition, where it was also offered an exhibition of how to smoke the exquisite Havana Cigars.
A dance couple from the Ukrainian capital and a dance group of the Casino style from the city of Jarkov, received from the Ambassador the gold medal for the interpretation excellence and to the artistic creative effort.
 (Cubarte)
---
Related News
---