Federal judge bars Fla. law on Cuba travel bond
Submitted by: admin

10 / 04 / 2008
---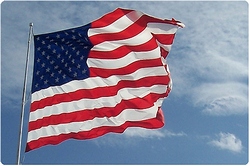 U.S. District Judge Alan S. Gold issued a preliminary injunction that prevents Florida from enforcing the law, saying it likely violates the constitutional mandate that federal, rather than state, officials are responsible for foreign policy.
The new law requires travel agencies to post a $250,000 bond when registering with the state if they book direct trips to Cuba. Travel agencies that book trips to other places are also required to post bonds when they first register, but those are much lower.
The injunction is in effect until a trial on the law's constitutionality, which has not been scheduled.
Terence McElroy, a spokesman for the Florida Department of Agriculture and Consumer Services, said Gold's injunction essentially extends a temporary restraining order issued July 1.
Agencies that book trips to Cuba argue that the law discriminates against them because it would drive up their costs, but Republican state Rep. David Rivera of Miami, who sponsored the measure, said the state was within its rights.
"The state of Florida regulates every single business that operates within the state," he said. "Travel agencies that do business with terrorist governments should be no exception."
Rivera said Gold's injunction was based solely on the arguments of travel agents who sued to stop the law. He said he is confident the law, which passed overwhelmingly in the state Legislature, will be upheld if the issue goes to trial.
In a statement, an attorney representing the agencies said he hoped the case would stop state lawmakers' efforts to "legislate in the field of foreign affairs."
"We in Florida, have far more pressing problems," Ira Kurzban said. "The injunction means that travel to Cuba will continue unrestricted and that federal regulation, not state law, will govern those trips."
Most Americans face strict limitations on visits to Cuba. Only a small group of people, including journalists and government officials, are authorized to travel there. U.S. law limits Cuban-Americans to one visit to the communist island every three years.
(AP)
---
Related News
---