Cuba Granting Idle Land for Crops
Submitted by: admin

09 / 15 / 2008
---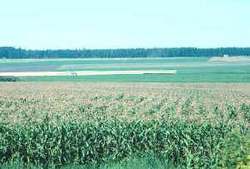 According to MINAGRI, interested people can make requests starting September 17, when the National Decrees number 259 (July 10, 2008) and 282 (August 27, 2008) start in force.
With this measure Cuba wants to restore the capacity for food production as soon as possible and make the best use of its natural resources as possible.
MINAGRI said this is a strategic need and a concrete way to face the food crisis the world now lives, and an urgent reason to contribute to the recuperation of the affectations provoked by devastating Hurricanes Gustav and Ike in Cuba.
MINAGRI also informed that the municipal leaderships in the offices belonging to the National Center for Land Control, subordinated to the municipal MINAGRI offices, are already habilitated for the steps to take.
(PL)
---
Related News
---