Children's Expedition into Cuban History
Submitted by: admin

08 / 16 / 2008
---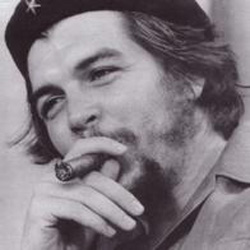 However, although Lilibeth, 14, lives only 40 kilometers from the provincial capital, she had never visited the monument and mausoleum that houses the mortal remains of Guevara and several of his fellow guerrillas.
"It was very emotional for me. You can imagine what it meant to be, for the first time, in front of such a great man, a person everybody wants to imitate. That squeezes your heart, you can't speak; I had many feelings that are hard to describe," said the teenager who lives in the town of Sitiecito.
A similar sensation was felt by Rachel Veronica Reyes and her little sister Sheila (of 12 and 6 years of age, respectively), who traveled from the town of Viana to Santa Clara for the first time.
These girls are among the more than 800 children from the province of Villa Clara who have toured places related to their patriotic roots as part of this year's summer program organized by the Young Communist League, with the support of the local government. By the end of July, 689 teenagers from 25 communities in the territory had participated in this program.
The monument to the attack on the Armored Train, Capiro Hill, the Abel Santamaria Museum, and the Ernesto Che Guevara Monument Complex are some of the places visited. The young Cubans also visited recreational sites, including the zoo, exhibition center, and the Somos Jovenes Club, said the director of the program, Ivan Tartabull.  
(CMHW.CU)   
---
Related News
---