The Cuban Province of Las Tunas Could Largely Reduce Consumption of Hydrocarbons
Submitted by: admin

08 / 11 / 2008
---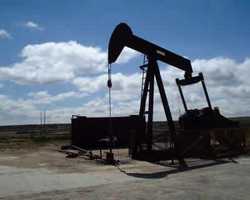 Studies carried out by multidisciplinary teams confirm that, in such a sense, in the eight municipalities of the territory there are abundant reservations of biomass and many possibilities of taking advantage of the solar radiations, the force of the winds, the animal traction and other favorable conditions.
According to data given to Tiempo21 by the Ministry of Science, Technology and Environment (CITMA) in this province, 690 kilometers to the east of Havana, with the use of alternative sources this territory could substitute around 85, 350 tons of fuel, 30 percent of the current demand of energy.
The engineer Manuel Diaz Pinon, specialist of CITMA, asserted that Las Tunas is one less dependent districts of the hydrocarbons in Cuba, although he admitted that there is insufficient use of the big quantities of bovine excrete, bagasse of sugar cane and other agricultural and industrial residual, in a territory that is based on the agricultural production.
The expert recognized the advances of Las Tunas in all the fronts regarding the use of the renewable energy. He gave examples of the works that are executed to install about 40 new converters of biogas and windmills to guarantee energy and water for the cattle.
This province has also progressed in the use of solar panels to offer electricity to schools, television and video rooms, farms and other socioeconomic facilities.
(Tiempo21.cu)
---
Related News
---