Young Canadians Captivated by the Kindness of Cubans
Submitted by: admin

08 / 08 / 2008
---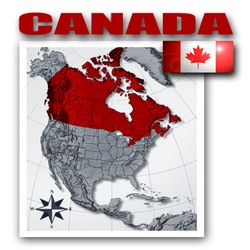 Francois Fecteau, a sociology and communications student, told this agency that the visit, which began in May, allowed them to learn that Cuba is very different from the picture promoted by the press around the world.
"It's best is to talk with Cubans, appreciate their culture and see the differences between cities like Havana and Bayamo and the rural areas," the student noted.
The Canadian student described the Sierra Maestra Mountains as "paradise" because of its landscapes and the kindness of its residents.
Amelie Langlois, who majored in theater, said she was delighted by the work of a traveling social-cultural community project named "Guerrilla de Teatreros" (the guerrilla-theater artists), with whom the Canadians worked during their stay. The troop was created in 1992 to perform —for free— in the mountains of the Sierra Maestra range.
Likewise, French literature and theater student Julien Bougie said the project was a source of inspiration for the young Canadians, who traveled to Cuba on a program organized by the Trois- Rivieres Solidarity Committee of Québec, Canada.
This second summer-youth exchange program concluded this past Wednesday evening in Bayamo. Among other activities, the program included tours of that coastal city and of vilages in the Sierra Maestra, as well as theater workshops.
(Adelante.cu)
---
Related News
---