To increase animal diet Cuba will use Sugarcane as Forage
Submitted by: admin

08 / 07 / 2008
---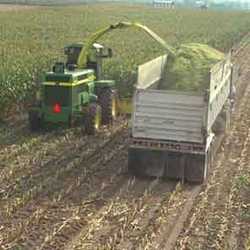 Sugar Minister Ulises Rosales del Toro said some days ago that the country is gradually revitalizing by-product plants for this and other purposes, benefiting economy and substituting imports.
One of the projects is aimed at the diet of bulls, sheeps and goats, as of crush sugarcane straws and combined with urea honey, bagasse and pasture, MINAZ Deputy Minister Luis Manuel Avila said.
Also included are the production of pork meat, and yeast, to get fermentative processes.
The production of the necessary foods is today one of the main important and urgent problems the so-called Third World countries face up.
Sugarcane, a crop widely spread in Cuba and the region, is used as forage or as substratum to obtain protein, if the country has adequate technologies and facilities.
The country has provided about four million tons of food in the 80s of the last century, what has been a significant contribution to the diet of cattle and pigs.
In energy terms, the balance of the crop like forage is extremely favorable.
(PL)
---
Related News
---