Seemingly two Cuban sportsmen desert
Submitted by: admin

07 / 31 / 2008
---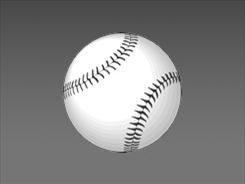 Starting pitcher Noel Arguelles and infielder Jose Iglesias were last seen Sunday night at their team meal at the University of Alberta's Lister Hall.
"Rumours were swirling around a couple of days ago," said tournament chairman Ron Hayter.
Related Information
There were denials everywhere and when everything settled down nobody thought anything about it. Both players ate the pre-game meal, then went back to their rooms at the university and got dressed to go on the bus, and they didnt get on the bus."
It's become familiar territory for Cuba, which has faced the prospect of defections at many international tournaments.
Arguelles pitched the tournament opener in a 4-3 loss to Puerto Rico. The hard throwing right-hander gave up just two hits through seven innings.
Iglesias was Cuba's starting shortstop. He was enjoying a good start to the tournament. Through two games, he was hitting .571, had four hits, one RBI and scored three runs.
Edmonton has hosted seven tournaments similar to this over the past 27 years. But it wasn't until the 2000 tournament that any defections were reported.
That year three Cubans defected, most notably Yuniesky Betancourt, who now patrols shortstop for the Seattle Mariners.
"In tournaments like this, Cuba's always had trouble with defections," said Hayter.
"When we first hosted a tournament like this in 1981, they were to bring 20 players. They ended up bringing 12 other people, who were all called trainers. That's a lot of trainers for 20 players, eh?"
Cuba got off to a great start in the tournament. They are 3-1 and have positioned themselves into medal contention.
But Arguelles and Iglesias will leave a big hole in the Cuban lineup. Arguelles was the ace of their pitching staff, while Iglesias was one of their hottest hitters.
And rumours have circulated that two more players might have defected.
"Unfortunately we can't really get involved in these problems and it's up to the team's managers," said Hayter.
"The international body is discouraged by all of this. We as an organizing committee don't want it to happen, because it weakens their team."
(www.globesports.com)
---
Related News
---