Expectations on the Che Guevara movie in Moscow Festival
Submitted by: admin

06 / 28 / 2008
---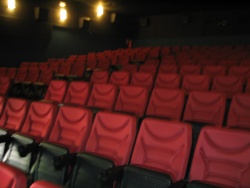 As part of different tributes held in Russia to the Cuban – Argentinean hero in the 80 anniversary of his birth date, many people express their anxiety to see Soderberg fidelity in the historic treatment of this figure and the performance of the actor Benicio del Toro.
The second movie of the opening day, of the oldest movie festival in the world (1935) was Hancock, which marks the return to the big screen of the actor Will Smith.
By closing the opening ceremony with this thriller, Moscow is making a bow to Hollywood. In this film, the profitable afro – American artist plays an unpopular, alcoholic and clumsy super man.
Besides the work dedicated to Che Guevara, Ibero America is also present in the main competition with the Spanish movie Despertar de un sueño, made by Freddy Mas, that will be evaluated by a jury, chaired by Liv Ullman, the icon of the maestro Ingmar Bergman. Cumbia Conection (Mexico), by René Villarreal and Nevando voy, by Candela Figueira (Spain), compete in the space called perspective and close the discrete Iberian American presence in the event.
The opening ceremony was also dedicated to the delivery of the Honour Award to the Japanese director Takeshi Kitano for his achievements in the seventh art.
The Moscow International Movie Festival is held officially since 1959, but it is recognized that it was in 1935, when it was held for the first time the showing of the foreign movies.
(Cubarte)
---
Related News
---