The Cuban Theatre Group, Las Estaciones Tour of Through Spain and France
Submitted by: admin

06 / 27 / 2008
---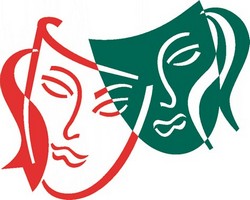 The group will present the work La niña que riega la albahaca y el príncipe preguntón, inspired in a text written by Federico García Lorca, as part of the cultural program of the 2008 Zaragoza World Expo.
In the section El balcón de los niños in the context of the world exhibition (Tjhe Children's balcony), Salazar informed to Prensa Latina, they will alternate with Spanish, Chilean, Argentinean, Chinese, Colombian, English and Italian groups.
According to the same source, Zenén Calero, designer of the group, will give a workshop of stage design at the seventh summer curse of puppeteers that is organized in Madrid by the Unión Internacional de la Marioneta (International puppeteers Association).
Later on they will travel to France, where they will present El patico feo (The ugly duck), 2006 Villanueva Critic Award winner in the category of best show for children.
This year Las Estaciones is celebrating its 14 birth date with the premiere of Federico de noche, an oneiric vision of the childhood of the Granada poet, written by the dramatist Norge Espinosa.
(www.cubavision.cubaweb.cu)          
---
Related News
---