Collection Cine Cubano, has five movies for blind people and people with visual problems
Submitted by: admin

06 / 18 / 2008
---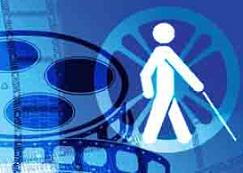 José Luis Lobato, filmmaker and promoter of he Project, said that there was a precedent of that initiative in Argentina, but nowadays is Cuba the only country that is really working this system and with a cinematographic exhibition.
This is an event of world transcendence, since the Caribbean nation is developing it for the joint enjoyment of sighted and blind people, in a total difference with other parts of the world, where it is only for the people with sight problems, also here in Cuba it is promoted the visit to the cultural centre, outside the domestic environment, he indicated.
Carlos Abel Ramírez, chief of department of Culture, Education and Public Relationships of the National Blind People Association, qualified the project as very positive due to its human character and the social significance it has, since the insignia of that entity is the comprehensive rehabilitation of its members and their social environment.
He added that the cultural level of the disabled people is enriched, while the people also know about the need the disabled person has and how to satisfy them.
The audio description system compensates with the voice of a commentator the lack of image perception, through complementary sound descriptions that detail the gestures of the characters, their appearances, and environment and so on. The system has only been developed in the USA, Spain and Italy.
Roberto Smith, vice president of the Cuban Institute of Cinematographic Arts and Industry, assured it is a method that needs to be carefully Developer to achieve the communication objective and maintain, at the same time, the artistic integrity.
He indicated that soon will start the distribution of the movies in every Cuban municipality, through the Cinema Provincial Centres.
The continuity of the Project, together with the version of other programs for TV, is of extreme priority for the Cuban culture, said Jorge González, chief of Dubbing department of the Cuban Institute of Radio and TV and commented during the summer is expected the presentation of the collection in a national TV channel.
So far has been concluded the versions of Viva Cuba, La bella del Alhambra, Clandestinos, Páginas del diario de Mauricio and Bailando cha cha chá, while are in process Se permuta, El brigadista and Fresa y Chocolate.
(Cubarte)
---
Related News
---