Cuban Filmmaker Tomas Piard Premieres Film
---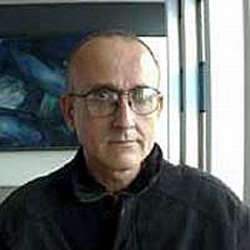 "El viajero inmóvil" (The Immobile Traveller), film directed by famous independent Cuban filmmaker Tomás Piard (Ecos) and starring Georvis Martínez, Eslinda Núñez and Jorge Martínez, will be premiered in Havana.
The premiere list also includes short fiction film "El grito" (The Scream) and animated film "Cablefacción", by young filmmakers Milena Almira and Jarol Cuéllar, respectively, who took part in the last edition of the Festival of New Filmmakers. 
For its part, the recently repaired Riviera movie will host cycle "Centenario de un presidente" (Centenary of a President), a collaboration between the Salvador Allende Memorial House and the Cuban Film Institute (ICAIC) on the overthrown constitutional Chilean President Salvador Allende Gossens.
---
Related News
---