The Rolling Museum of Cuba
Submitted by: admin

06 / 10 / 2008
---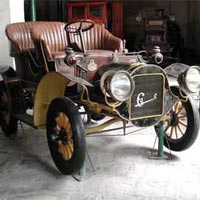 Such collection, created with total spontaneity, is the outcome of long years of wits and creative capacity of the common Cuban.
Cars from different North American factories like Ford, General Motor, and Chrysler, mainly during the decades of the 40's and 50's can be found around the corner or stopped at a traffic light.
Among the great variety existing appear running under perfect mechanical conditions the Mercury, Edstel, Cadillac, Buick, Chevrolet, Pontiac, Dodge, Kaiser, Hudson, Oldsmobile and Plymouth.
Recognized photographers come to Cuba in search of unusual material for the composition of their images and famous television networks have dedicated spaces to shows on the surprising conservation of these cars.
The owners of the vehicles have created for more than three decades an unusual mechanical engineering for the adaptation of Russian spare parts to American motors.
The Museum of Old Cars, with a more historical and more solemn character, can be visited in Oficios Street of Old Havana.
(
www.cubasi.cu
)
---
Related News
---