Cuban rock, officially alienated for decades, will celebrate its first mega concert
Submitted by: admin

05 / 31 / 2008
---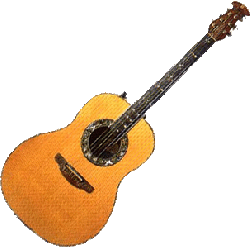 "This is the first Festival of the Agency and there will be ten groups from several provinces of the country," with "a pretty open spectrum within metal rock music (metal core, brutal death, hardcore, death metal and trash), that is why we called it Brutal Fest," declared Yuri Ávila to AFP, director from the Cuban Rock Agency, created only a year ago.

She pointed out that the ten bands, considered to be among the best ones from our country, will be those who recorded the CD Not salsa, just brutal music: Cuba´s hardest, with the French label Brutal Beatdown Records. We are talking about Combat Noise, Escape, Médula, Blinder, Demencia, Switch, Azotobacter, Chlover, Arrabio and Estigma.

Recorded in Havana and launched into the market last April, the album which includes twenty-one songs is considered to be a milestone in the history of Cuban rock, a "beaten movement" for years because it was considered to be "enemy music" and which is "currently living a stage of re-birth," according to Ávila.

"To have in our hands an album with such quality is something many generations of Cuban rock players didn't even dream about," said Juan Carlos Torrente, vocalist and founder of Combat Noise, the band which will preside over the Brutal fest in the Salón Rosado, the Mecca of Cuban dancers.

In Cuba, a country where music moves between airs of son and salsa, rock has achieved important places in the preferences of Cubans and there are more than 100 bands that cultivate the genre. The Cuban Rock Agency, created in July 2007, is in charge of promoting and organizing concerts as well as the production and album distribution of the genre.


(Cubarte)
---
Related News
---