Cuba continues to fight against property crimes and corruption
Submitted by: admin

05 / 31 / 2008
---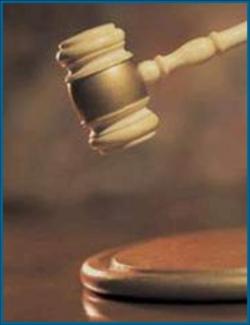 Cuba continues to fight against property crimes and corruption, a phenomenon that has increased over the last few years, said Attorney General Juan Escalona Reguera speaking before members of the newly formed Commission on Constitutional and Juridical Matters of the National Assembly.
The leader explained that successes in these and other tasks are due fundamentally to the united action with other organizations and institutions, such as the ministries of the Interior and Audit and Control.
Escalona referred to the change in the position on confronting crime in the country, stressing that, "if in the years past the consequences of these misdeeds were combated, today we recognize the need to fight their causes."
"In terms of crimes committed by young people, it is often not their responsibility, but that of the conditions of the society in which they have lived. Often they come from dysfunctional homes, households in which the parents are separated...
"Today works is being done in the prisons so that these youth can be transformed. This means our jails must be transformed into schools of technology, where the offenders learn useful occupations, so that when completing their sanction they can be an important and prepared part of the work force and incorporate into society," added Escalona.
Supreme Court President Rubén Remigio Ferro shared the facts that there still exist more than 200 judicial vacancies across the country and that people under 30 hold more than 30 percent of those judgeships filled.
"For a long time we have suffered the exodus of professionals, something that has also happened in other branches of the judicial sector, such as the prosecutor's office. These jobs require of a great deal of responsibility and commitment," said the nation's top judge.
"We have also initiated a plan for renovating the local courts, which will even include the acquisition of new furnishings – though this process will not be completed this year," pointed out Remigio Ferro.
(
www.juventudrebelde.co.cu
)
---
Related News
---