Cuba Denounces Impunity Given to Terrorists At the UN
Submitted by: admin

03 / 21 / 2008
---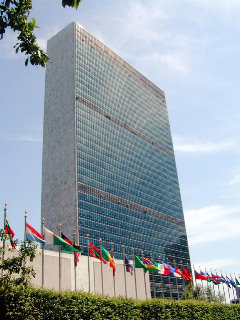 Cuba claimed this Tuesday actions of the Council of Security of United Nations against the acts terrorist anticubanos, and the protection and the tolerance of the government from United States toward these.
Before this international organism that centered their analysis in the topic Threats to the peace and the international security caused by terrorist acts, the Cuban ambassador Rodrigo Malmierca, highlighted that Cuba stops the fight against the terrorism it constitutes a priority and never «it has allowed neither it will allow that its territory is used for this type of actions against any State, without exception», PL said.
The permanent representative remembered that in several occasions the Cuban delegation has alerted on the liberation of the connoted terrorist in the western hemisphere, Luis Posed Rails, related with some of the most infamous facts in the XX century, as the explosion in the middle of flight of an airplane of Cuban Aviation in 1976, in which you/they died its 73 tripulantes, and the placement of bombs in tourist facilities in Havana in 1997.
«An and another time we request the adoption of concrete measures to avoid him to be consummated so repudiable act that is now a reality», he/she emphasized when remembering that the alone American government accused to Inn Rails «of migratory crimes of smaller quantity», in spite of the documents desclasificados of the FBI and the CIA, and the criminal's own confessions.
On the other hand, the American ambassador Jackie Wilcott, alleged that in the case of Inn Rails its country acted guided by the International Right, what caused the answer of Fermín Quiñones, first secretary of the Cuban mission in the UN who manifested that of being this way, Inn Rails has already been prosecuted in USA by terrorism, or extradited Venezuela.
Malmierca also denounced that Orlando Bosch, another of those responsible for the attack to the Cuban airship, enjoys full freedom in Miami, and he/she boasts openly of its actions.
In Miami and other cities of USA continue operating organizations that carry out recruitment activities, training, fund-raising, buys of weapons, and execution of acts of terrorism against Cuba.
However, he/she added, the North American government maintains kidnapped in jails of high security to the Five antiterrorist Cubans: Gerardo, Ramón, Fernando, René and Antonio who, with high altruism and value, alone they tried to obtain information on the mafioso groups resided in Miami to prevent violent acts and to save with it lives of Cuban and American.
The double raseros and the impunity cannot prevail when approaching this sensitive topic. The Council of Security cannot continue making I silence accomplice before this rude insult to the victims of the terrorism in the entire world, the ambassador sentenced Malmierc
(
www.juventudrebelde.co.cu
)
---
Related News
---