Cuba wants to increase scholarship quota to Jamaicans
Submitted by: admin

01 / 15 / 2008
---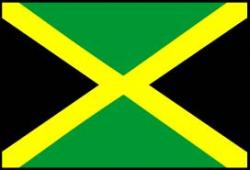 In a bid to further strengthen relations between both Caribbean territories, particularly in the areas of health and education.
Speaking with the Observer at the Cuban embassy in Kingston on Saturday at a function to commemorate the 50th anniversary of the Cuban revolution (and to celebrate the birthday of Cuban national hero, Jose Marti) Ambassador Garcia pointed out that presently there are approximately 27,500 students from 120 countries studying in Cuba. Of that number, more than 400 are from Jamaica.
Cuban Ambassador to Jamaica Her Excellency Gisela Garcia Rivera (left), speaks with a group of Cuban nationals living in Jamaica at a commemorative function at the Cuban Embassy in Kingston on Saturday. At right is Mathias Brown, a member of the Westmoreland Cuba Friendship Association. (Photo: Naphthali Junior)
"Last year, we received 290 applications for scholarships to study medicine, but we could only offer 17 scholarships for medicine and nine for other specialties. So this year, if it's possible, we are hoping to send more students to Cuba and also send some of that 290 that were not successful last year," Garcia told the Observer. "This month, we will start receiving applications for next year."
Garcia also noted that more and more Cuban professionals were itching to come to Jamaica to offer their services in a variety of areas.
"We have about 37,500 Cubans working in different areas in over 70 countries worldwide, with most of them being doctors," the ambassador said.
She said that of that figure, 43 were teachers and 35 were doctors currently working in Jamaica, with the majority employed in northern parishes.
In the meantime, Saturday's food and music festivities at the Cuban embassy on Trafalgar Road in Kingston was attended by Cubans living in Jamaica as well as by Jamaicans who are members of the Cuba Friendship Association.
Matthias Brown, a member of the Westmoreland Cuba Friendship Association told the Observer that he enjoys working closely with the Cubans.
"Even if we had to walk from Westmoreland to come to Kingston, we just had to be here. Our community organisation in Westmoreland has been enjoying a wonderful relationship with the Cuban people. Over the last three years, we have been doing our Bay of Pigs celebration in Westmoreland," Brown shared, as Spanish music blared in the background.
Meanwhile, Ambassador Garcia noted that with parliamentary elections in Cuba set for the 20th of January, she would be hosting a press conference on Wednesday to make a statement about this important process in Cuba.
(
www.jamaicaobserver.com
)
---
Related News
---