To replace imports, efficiency and saving
Submitted by: admin

01 / 08 / 2008
---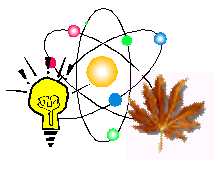 To stress the widening of solutions, the manufacture of spare parts to replace imports, and energy saving and efficiency are hierarchical issues this year in the Forum on Science and Technique.
The satisfactory results are based on 135 119 finished works to assure 225 799 solutions to different kinds of problems and a higher participation of over 190 000 authors and co-authors.
The pioneers were among the most outstanding positions with 92 percent of their potential, followed by the Association of Innovators and Rationalists (ANIR) with 91 percent and the Youth Technical Association (BTJ) with 89 percent.
The innovation topics which provided more solutions were related to food production, spare parts manufacture and the energy saving and efficiency.
The production of spare parts has great significance because that way new imports are avoided, specially now that the prizes at international market skyrocket.
The Forum, with a politic-ideologic vision, is supported by the massive participation which surpassed the indicators of year 2006.
As a complement to the above-mentioned, inventors, innovators and rationalists will now focus in the programs of the Revolution, working as a whole with the organizations and entities who are part of the scientific tasks of the province.
(
www.guerrillero.co.cu
)
---
Related News
---