Cuban Intellectuals Consider the 2007 As a Year of Important Cultural Debates
Submitted by: admin

01 / 07 / 2008
---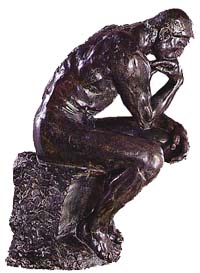 Intellectuals from Cuba have qualified the 2007 as a year of valuable cultural debates, which will have its continuity in the 2008.
The assemblies, previous to the seventh Congress of the National Association of Cuban Writers and Artists (UNEAC), opened new roads for the debate about topics for the cultural development, such as the architecture in the country, the society, the promotion of the art and its complex market in the world, the cultural policy of the mass media, the economy, and the culture, among others.
A wire from the Cuban News Agency points out that in each of the 14 provinces of the country the commissions of work of the UNEAC analyze around a dozen of topics to sum up proposals, and in this first trimester the assemblies that will culminate the organization of the appointment will be another important moment to begin the Congress in April.
In spite of the difficulties and the limitations caused by the US blockade against Cuba, these creators will not minimize their creativity and will work for the consolidation of the culture in the Caribbean Island.
(
www.cubaheadlines.com
)
---
Related News
---