International Book Fair will have a preview next January
Submitted by: admin

12 / 29 / 2007
---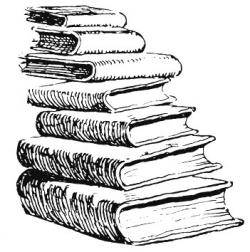 Even though the 27th edition of the International Book Fair (FIL, after its initials in Spanish) Cuba, 2008 will start at the San Carlos de la Cabaña fortress, the 13th of February, some weeks before will be on sale at the 45 book stores of Havana over 350 titles that are editorial newness, as well as some books published on the previous years - it will be in total thousand titles. All these titles will be available at the Pabellón Cuba, at the Rancho Boyeros Agricultural Fair and at the 13 de Marzo park from the 11th of the same month.
The children pavilion returns to the old fortress with a fourth entrance in the Cuban capital and will have another two similar spaces: one at the Pabellón Cuba and another at the amphitheatre of the Old Havana.
The 25th of February, a day after the fair closes its doors at the Morro-Cabañas complex, it will move to the western provinces of Cuban, From Pinar del Rio to Sancti Spiritus (including Isla de la Juventud), to move forward to the east and open the doors in the rest of the provinces between the 3rd and the 9th of March to complete 40 locations. This year the FIL will have as the centre the Cuban National Literature Award winners Graziella Pogolotti and Antón Arrufat as well as the culture of Galicia, Spain.
Unlike other years, the small fairs that are Developer in the rest of the municipalities of the country will start on the 10 of March to then give way to the Book Festivals in the Mountains (April 1st to 27th).
However, the impatient for good literature is not going to wait, since two titles that will be among the most popular ones: the strong novel by Gabriel García Márquez, Hundred Years of Loneliness, this time illustrated by Roberto Fabelo; and En el cielo con diamantes by Senel Paz, will be presented before they hit the bookshelves of the FIL. Cien años de soledad will be presented on Wednesday 27th at 7pm at the Pabellón Cuba and the second title on Saturday the 29th at the Palacio del Segundo Cabo.
(
www.jrebelde.cubaweb.cu
)
---
Related News
---