Guanajay, a film by Humberto Solás, will start shooting in 2008
Submitted by: admin

12 / 24 / 2007
---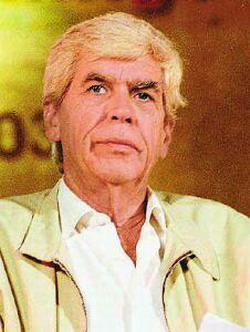 Movie Guanajay, of Cuban director Humberto Solás, will be shot during the second semester of 2008, reported the Cuban Institute of Art and Film Industry (ICAIC). The new movie is among the film projects that the Cuban institution will undertake next year.
Humberto Solás, director of film Lucía, shot in 1968, and ranked among the top ten Cuban and Latin American movies of all times, is one of the most outstanding Cuban movie dirctors. Two of his most distinguished films are Cecilia and Un hombre de éxito.
Guanajay will start shooting next year and it will put an end to the trilogy formed by the already shown Miel para Oshún (2001) and Barrio Cuba (2005). This movie will be financially supported by the ICAIC and the Ministry of Culture.
With a Carlos Lechugas screenplay, the new movie will tell a Havanan story of characters whose lives take place today. In addition, this an entirely national and law-budget film.
In 2008, ICAIC expects to end or begin the production of at least 20 films, among which are 14 science fiction ones. Some of these are expected to be premiered during the year. The main characteristic of these projects is the thematic and stylistic diversity, apart from the quality of the scripts and the promising union of experienced movie makers with others that will start their careers as full-length films directors. This guarantees the continuity of the industry.
After a period of true decline in the national film industry, this news means that the Cuban movie industry is being recovered gradually. This is complemented by the achievements gotten in the cartoon production, the introduction of new technologies in some areas, the restoration of movie and video theaters, especially in the Eastern provinces and the capital of the country, and the acceleration of the program of restoration and conservation of the movie heritage, among other unquestionable important factors.
(
www.cubanow.net
)
---
Related News
---