Cuba calls the 2009 International Convention and Fair
Submitted by: admin

12 / 15 / 2007
---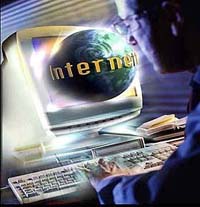 The XIII International Convention and Fair that will be held from the 9th until the 13th of February 2009 will encourage the research, development and innovation in the information technologies and telecommunications and will allow to exchange about the role of these technologies in the convergence of knowledge.
At the same time it will diffuse knowledge and experiences to improve productivity and quality in the service of the software and to encourage the use and development of the open codes technologies. The event will also create strategies and actions to contribute to the security of the networks and will develop strategic alliances to reduce the digital gap.
The fair will show the possibilities offered by Cuban and world companies and institutions in projects, equipments ad IT field systems, software, telecommunications and electronic.
The Convention will show relevant results in research and innovation projects of information technologies and communications that contribute to the endogenous development.
It will show the work made by Cuba with the end of obtaining the technological sovereignty and will favour a space of exchanges and of fraternal negotiations.
At the same time, the event will promote projects in its initial stages of development to try to identify possible associates to end the production cycle and to the commercialization.
30 September 2008 will be the deadline to present the resumes and presentations and to request exhibition spaces to the Ministry of Informatics and Communications.
Herewith Cubarte is reproducing the official announcement and the presentation norms to the works. More precise information can be reach in the following address:
http://www.informaticahabana.com
or
http://www.informaticahabana.cu
(Cubarte)
---
Related News
---