Rock Music Winning Ground in Havana
Submitted by: admin

12 / 14 / 2007
---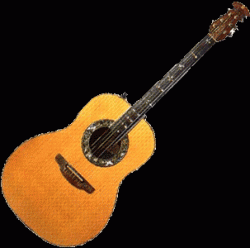 The Cuban Agency of Rock, (ACR) announced the opening of sites in Havana devoted to this popular music genre. At the same time, the agency will hold new auditions in 2008 to increase its catalogue "currently formed by seven groups and two in the process of being approved", which evidences the dedication and organization of this music movement that is so popular all over the island.
Hipnosis, Escape, Chlover, Zeus, Agonizer, Anima Mundi and Mágnum rock bands and those about to become official (Tesis de Menta and Combat Noise) will be joined by the groups approved in next years auditions.
These actions are an expression of efforts made by this institution created on July 20, 2007, which invites rock fans to the sites that are already functioning in Havana to promote this music genre. These sites include the Salón Rosado Benny Moré (La Tropical) on Tuesdays, and the Jardines de la Tropical on Fridays, where several groups perform - whether they are members of ACR or not.
Supported by the Young Communist League, the Hermanos Saíz Association, Havana Citys government and provincial Culture officials, as well as the Cuban Institute of Music, ACR also announced the opening of two regular sessions in the Club Atelier (on 17th Avenue and 6th Street in the Vedado neighborhood).
Fans of the Escape rock band will have the possibility to go there every Saturday from 4:00 p.m. to 9:00 p.m., while on Sundays, at the same time, Juanito Camacho will invite rock groups from all over the country. Likewise, the El Cóctel (23 and N, Vedado) will work as a rock club that will promote the most outstanding of Cuban and foreign rock music groups.
(
www.ahora.cu
)
---
Related News
---