Film Director Fatih Akin Sends Greeting to the Cuban Public
Submitted by: admin

12 / 12 / 2007
---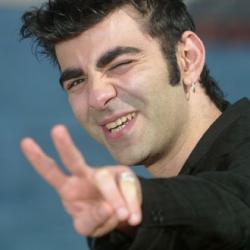 The excellent German filmmaker Fatih Akin (1973), considered the new Fassbinder, sent greetings to the Cuban public that attended the 29th New Latin American Film Festival and was admired by his last film The Other Side, Oscar nominated.
Klaus Maeck, in exclusive for Cubasí, asserted that Akin asked him to pass on the message that for unavoidable work reasons he could not travel to the island to represent his film, winner of the Script Award Lux given by the European Parliament.
The young film maker of Turkish origin born in Hamburg August 25, 1973 received the Golden Bear as best director and best film for his movie Gegen die Wand (Against the Wall) in the International Film Festival of Berlin in year 2004, as well as the prize for best film in the 17th celebration of the European Awards of Cinema of the same year.
Gegen die Wand (Against the wall) is the story of a young avid woman who becomes emancipated from her conservative Turkish family, with an arranged marriage. Its influenced by Akins Turkish origin.
In Auf der anderen seite, (The other side), "Akin retakes the topic of immigration as part of a series in which he approaches the topics of love, death, the devil and the reconciliation", said Maeck.
"In Germany live for economic reasons nearly three million Turks very deep in their tapes and original topics, although they don't attend to watch films like this one where miscegenation is spoken", he added.
Klaus Maeck was in charge as producer of all Fatih Akins filmography.
The film tells the life of a series of people in Germany and Turkey whose existences crisscross decisively: Charlotte (excellent Patricia Ziolkowska), falls in love with Ayten Oztuirk, an illegal political activist in Germany.
However Susana (the always effective Hanna Schigulla), Charlottes conservative mother has other plans for her daughter. Nejal Aksu, German literature professor of Turkish origin is moved with the death at the hands of his father of a prostitute called Yeter who sells her body to pay her daughters career studies in Turkey.
Circumstances force Aksu to travel to the country of his ancestors to look for Yeters daughter whom he will never find, nevertheless, at the same time Charlotte who is also in Istanbul to rescue Ayten from jail dies at the hands of delinquent children.
In the end Charlottes mother finds and decides to live with her daughter's lover and Aksu seeks the father expelled from Germany trying to reconciling with him.
Fatih Akin puts in his films a strong burden of humanism, feeling that rises as an antidote within societies that are smashed in consecutive violence, incomprehension, and lack of solidarity.
The film impresses for its excellent script, very closed, and that the producer in his conversation with Cubasí qualified that at first it was very hard to structure.
The picture shows mixed locations were development and underdevelopment vie as backdrop.
(
www.cubasi.cu
)
---
Related News
---