Nicaraguan's Learning How to Read and Write with Cuban Method "Yes I Can"
Submitted by: admin

11 / 16 / 2007
---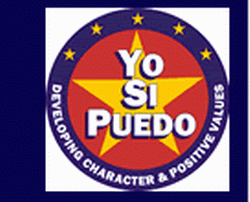 Some 26,550 Nicaraguans have enrolled in the first stage of the literacy campaign using the Cuban method "Yes I Can".

According to the Advisor of the General Directive of Literacy and Education for Adults, Luis Amaya the initial stage which began in July served as an exercise for the second phase programmed for 2008 when half a million people will learn how to read and write.

The Nicaraguan people began reading how to read and write in 2005, when the Cuban method was introduced by the Sandinista National Liberation Front.

After Nicaraguan President Daniel Ortega took office last January, literacy has been prioritized in the country whose goal is to declare Nicaragua free of illiterates by 2009.

The campaign called from "Marti to Fidel" has been extended to the indigenous community in the Caribbean coasts that are learning how to read and write in their own languages as well as physically challenged people and prisoners.

The people that have learned how to read and write will have the opportunity to continue their basic studies.
Source: Radio Habana Cuba
---
Related News
---