International contest of young jazzists in Havana City.
Submitted by: admin

10 / 29 / 2007
---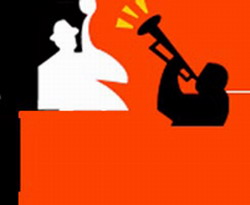 The National Centre of Popular Music and the Cuban Institute of Music announces the 10th edition of the International Contest of Young Jazzists, JOJAZZ-2007. The event will be held from November 29th to December 2nd in the "Amadeo Roldán" Auditorium Theatre, this year dedicated to Artistic Teaching and to Art Schools.
Once again JOJAZZ makes possible the meeting of the young jazz interpreters, composers and lovers all over Cuba and abroad. Registration will take place in the National Centre of Popular Music in Havana City, and its dateline will be the first forthnight of November.
In the case of composers, young musicians interested on artistic creation and leaning to Jazz, dateline will be October 9th, while in the case of interpreters, it will be November 15th.
The so usual colloquium, theoretical space in which musicologists, researchers and studious Exchange on Cuban and international Jazz, will deal on topics concerning on teachng and developing of music in the longest of the Antilles. Besides, workshops on harmony and improvisation, as well as other choices for young pople from 16 to 30 years old will be held.
JOJAZZ is the most important young jazzists contest yearly held in Havana. Students from music schools all over the country participate in it.
The jazz, born in New Orleans, has a strong creation bulkwad in Cuba, and Cuban musicians has ranked within its World elite. So, keeping on with this tradition, this contest encourages jazz motivation among the young promises of the Cuban music.
Source: Cubarte
---
Related News
---