CARICOM praises Cuba's integration efforts in renewable energy
Submitted by: admin

10 / 27 / 2007
---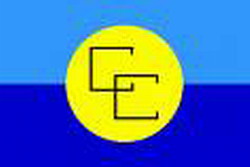 Cuba's regional integration role in the field of renewable energy sources was praised by Leighton Waterman, an official with a CARICOM renewable energy project for the Caribbean area.
Waterman, along with representatives from 10 CARICOM countries, took a two-week study trip throughout the island in order to learn from the Cuban experience in the use of renewable energy sources. He said the trip allowed him to see the wide scientific and technical network operating in Cuba, which is a valuable support for exchange and cooperation. "We want to spread Cuba's knowledge and expertise in this field throughout the Caribbean and also make our contribution to Cuba as well," said Waterman.
The CARICOM official expressed the interest of several countries in acquiring solar panels made in Cuba, since they would not have to get the equipment and know how abroad. Waterman also expressed the interest of CARICOM countries in the Cuban experience in using wind, solar and hydraulic energy.
He said regional countries need to train people in the use of renewable energy sources and in the setting up of information networks on the subject, and he suggested that Cuba could make a valuable contribution in that regard.
The CARICOM representatives also took part at a seminar on the use and challenges of renewable energy sources, amidst the imminent exhaustion of fossil fuels and the current skyrocketing oil prices at the international market. The countries represented at the gathering were Bahamas, Barbados, Dominica, Guyana, Jamaica, Saint Kitts and Nevis, Saint Lucia, Saint Vincent and the Grenadines and Cuba.
Source: Radio Habana Cuba

---
Related News
---