Iberoamerican Congress on Critical thinking
Submitted by: admin

10 / 27 / 2007
---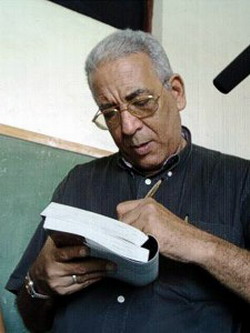 Eduardo Torres Cuevas, honorary president of the Iberoamerican Critical Thinking Congress taking place in Holguin, Cuba, opened the gathering with a lecture that he preferred to call "A dialogue intervention".

Eduardo Torres Cuevas, director of the José Martí National Library referred to the significance of reconsidering the history of Latin America and the Iberoamerican region to locate thinkers from the region in the position they deserve.

Torres Cueva highlighted the prominence of Cuba, not only due to its geographical position which have made her a protagonist in the interchange between New and the Old World, but because "we are the product of thinking at first level. We have been the limit of the boundaries of thought. "

During the gathering, Torres Cuevas also referred to the matter of ignorance of America, but America has created its own thought at this crucial moment in the life of theworld. "

In such a transcendent age, it becomes necessary to study the Cuban twentieth century and three figures that seem essential from that historic period: "Rafael Garcia Bárcena, Raul Roa and Eduardo Chibás," three martyrs that are completing their centennials.

He also highlighted the work done by the province to convene this congress, at which he said "we must thank Holguin for creating thought in order to think."

In his closing words he recalled that "without thinking we will go nowhere," and "thinking is hard work."

The multimedia "Memorias de un Congreso" was presented during the event, an important material that assistants can take home to examine what has been analyzed in these years of reconsidering Latin American thought.
Source: Ahora.cu
---
Related News
---