Javier Sotomayor: the standards in high jumping are on the decline
Submitted by: admin

10 / 24 / 2007
---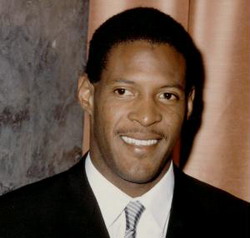 'I personally feel that the standards in high jumping are on the decline. During my days jumpers used to touch the 2.40 metre mark regularly. And when I used to attempt my jump, I was mentally prepared that I have to cross the 2.45 metre,' said Sotamayor, who is in the capital as the brand ambassador for the Vodafone Delhi Half Marathon.

'But now jumpers know that they can win even by crossing 2.40 metre,' he added.

Sotomayor is considered as the best high jumper of all time and he still holds the world record of 2.45 metre, set July 23, 1993 in Salamanca, Spain.

Asked about his record making jump, Sotomayor said: 'I think that day I was in a perfect shape of my mind. The conditions were also good.'

Sotomayor missed the 1984 and 1988 Olympics due to boycott by Cuba. His first Olympics appearance was in 1992 in Barcelona and he won the gold. He then took silver in the 2000 Sydney Olympics. Sotomayor has also won two gold medals and two silver medals at the World Championships.

'I am still the world champion. But it feels bad to miss out on two Olympics, when I was at the peak of my career. It was the government's decision so I couldn't have done anything. But I felt good when I won the Olympic gold in Barcelona in 1992,' said the 40-year-old Cuban.

The Cuban was stripped of his gold medal at the Pan American Games in 1999, after testing positive for cocaine. He was also suspended for some time but later cleared to take part in the Sydney Olympics in 2000, where he won the silver.

'The ban was unjust. And the due to the ban I was not able to practice properly for the Sydney Games. But right from the age of 16, I was jumping at an average of 2.30 meters. So I was confident of my comeback,' he said.
Out of all the 24 all-time best high jumps, 17 are his and he has cleared 2.40 metre more times than any other athlete and is the only person to have cleared eight feet.

When asked, how Cuba is fighting against all odds and producing world champions like him, Sotomayor said: 'Cuba has a very dedicated sports policy and children are trained right from a very young age to excel in different sports. Role models are also available to them in abundance.'

Sotomayor, who is the manager of the Cuban national athletics team, also said that the dominance of US athletes is also going down.

'Few years back the US athletes would finish at the top in Olympics with 80 medals. But now they still finish at the top with half the number of medals they used to do. This is because smaller countries are now producing more medal winners,' said the Cuban.
Source: NewPost India
---
Related News
---