The Iranian House of Latin America visits Cuba, Nicaragua and Venezuela
Submitted by: admin

10 / 23 / 2007
---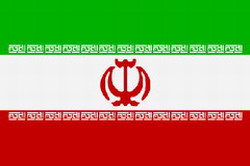 Any person with a clean soul should believe in values such as justice, equality and liberty and the peoples of Latin America after moving away from a neo liberal model have demonstrated their faith in these principles, grasped also by the Muslim peoples of the Middle East. That is the conviction that supports the work of the Iranian House of Latin America (HOLA) to strengthen a unity which, it considers, relies on a communion of values between both latitudes.
For this purpose, two of its representatives Amir Tafreshi and Salim Ghafouri, visit Cuba before continuing on to Nicaragua and Venezuela.
"When the bonds between peoples are strong, political relationships cannot be broken by any error", they explain.
The non-governmental organization, HOLA, with this conviction, has, among its priorities, the promotion of cultural ties of Iran with the peoples of Latin America. The visit to the island aims to promote joint cooperation in this field and for which they are meeting here with personalities and institutions that can help.
If we want these ties between the two peoples to be long lasting, we must base them on cultural aspects they affirm and these can only be created among persons.
"We are working in that direction and use all the media possible: films, music, visual arts and everything that can introduce our culture in Latin America and, at the same time, take Latin American culture to Iran. We must only know how to do it and what is the correct manner to understand and know each other better".
In their opinion, imperial propaganda intends to demonize their country and has also presented a very negative point of view about Cuba; they intend to separate us. "They know that if we unite we can create a very strong front on the basis of human values."
We must stand strong
The visit of Amir Tafreshi and Salim Ghafouri to Juventud Rebelde is a good opportunity to ask about events in Iran. The most recent: the speech by President Mahmoud Ahmadinejad at the United Nations General Assembly and his fiery answer to the aggression against his person at Colombia University after an invitation by the director of the institution to visit the New York university.
"Upon his return to Iran many people went to receive him at the airport although the government had said it was not necessary".
They recall how Columbia University "planned to humiliate our President, the representative of our people.
"They placed screens and televisions in plazas and public places to show how our president was humiliated. But the action turned against them and the plan to humiliate Ahmadinejad turned against Bush", they commented.
-How can your country assume living under a constant threat of aggression by Washington?
-These pretexts of the United States to find a means to attack Iran are not new. Several years before, with different pretexts, they attacked Iraq. Experience has shown us that the only intention of the US government is to dominate the Middle East.
"The Islamic Revolution of Iran confronts US arrogance and that is why we must be strong. For that reason, also, people in Iran have decided to stand behind their government at all times. The majority thinks like this and is prepared to defend their nation when necessary. If they attack us they are going to face something much more terrible than what they faced in Vietnam. It will be a very bitter experience for them.
Source: By Marina Menéndez, Juventud Rebelde

---
Related News
---