First graduation of chinese students in Cuba
Submitted by: admin

10 / 16 / 2007
---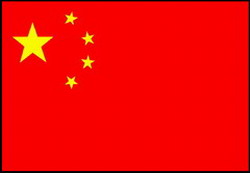 With a gratitude to the Cuban government, 207 Chinese students graduated Tuesday from the first course of Spanish language offered for Chinese students. After a year of intense work in study and cultural exchange at the Santiago Figueroa School in Havana Provinces town of San Antonio de los Baños, the students saw their efforts rewarded at the graduation ceremony that took place in the Havana Convention Center.
At the ceremony, Minister of Higher Education in Cuba, Juan Vela Valdes, said that this group of students, form the central and west region of the Peoples Republic of China, will have the possibility to study in Cuba, possibly majoring in Spanish language for non-Spanish speaking students, Medicine and Infirmary, over a period of four to six years, depending on the required time of study in the specialty.
Zhao Qinping, deputy minister of Education of the Republico f China, expressed the gratitude of China for the Cuban cooperation. He noted that this new program is well-known in China due to the intense and warm following of President Fidel Castro.
As a graduation present from the Cuban president, the students received three books: a dictionary of antonyms and synonyms, a manual of classes of oratory and the book A Hundred Hours With Fidel.
Cuba and China Sign Education Agreement
The signing of agreements on education and for the creation of the Confucius Institute in Cuba are the main objectives of the visit to Cuba of a governmental delegation from the Republic of China.
Presided over by the deputy minister of education of that country, Zhao Qinping, the group met with Juan Vela Valdés, minister of Higher Education of Cuba, to whom they indicated how their country is very pleased with the advances of the Chinese young people studying Spanish in Cuba.
Zhao Qinping noted that soon the Confucius Institute will open in Cuba in the facility that was previously the Pacific Restaurant in Havanas Chinatown. For the repair and fitting-out of the facility, the Chinese government has donated the necessary resources.
«There are 56 Cuban students in China at this moment studying our language. The opening of this Institute will consolidate the study of the Chinese language by Cubans,» Zhao Qinping said.
Source: By Jorge Luis Rodríguez González, Juventud Rebelde
---
Related News
---