Another literary Fiesta in Havana
Submitted by: admin

10 / 16 / 2007
---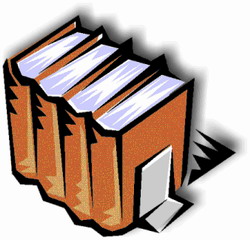 The literary-cultural program Readings in the Prado is being held for the second time in Havana, since Friday. Organized by the Cuban Book Institute and the Young Communist League (UJC), this event allows people to find a valid option for human and spiritual growth in literature.
Cien horas con Fidel (One Hundred Hours with Fidel) has become once more the most sought after book. Eliades Acosta, head of the Partys Central Committee Culture Department, was in charge of referring to the remarkable values of this book written by Ignacio Ramonet. The presentation took place in Havanas Central Park, where the book Cuba y la lucha por la democracia (Cuba and the struggle for democracy), by Ricardo Alarcón, will be at the center of attention tonight, at 7:00 p.m.
Acosta said that One Hundred Hours with Fidel in an analytical book that must be an essential text for all revolutionary people because it offers, first hand, the ideas and work of Commander in Chief Fidel Castro.
The interactive forum Caliban before globalization, held at Havanas Main Computer Center, was another important moment of the intense day. Internet users from the United States, Spain, Mexico, Germany, France and Canada discussed Che Guevaras legacy, the role of books in culture, and that of artists, intellectuals and indigenous peoples in the struggle against neo-liberal globalization and cultural decolonization. A similar event on culture and the market to be held on November 16 was announced.
Source: Cubarte
---
Related News
---