Cuba has participated in 14 international book fairs in 2007
Submitted by: admin

10 / 10 / 2007
---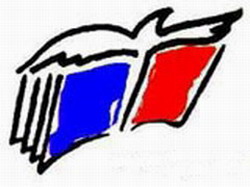 Cuba has participated in 14 international book fairs in Latin America, Europe and Asia during 2007.

This unprecedented increased participation is partly the result of a bilateral agreement signed between Cuba and Venezuela which has led to the publication of the first 10 titles financed by the Cultural Fund of the Bolivarian Alternative for the Americas (ALBA).
ALBA's first collection, which has caught the attention in several capitals, includes works by Cuban poets José Marti and Cintio Vitier, Spanish-French journalist Ignacio Ramonet, and Venezuelan writer Carmen Bohórquez.
According to the Director of the Cuban Book Trade Chamber, Mirta Gonzalez, the exhibition of the ALBA collection was a success at the recently concluded Book Fair of Liber, in Barcelona, in Spain.

The ALBA collection has also been exhibited in a number of countries around the world including Argentina, Dominican Republic, Colombia, Panama, Peru, Ecuador, Bolivia, China, Russia, Nicaragua and Uruguay.

Gonzalez announced that Cuba is scheduled to participate at the International Book Fair of Frankfurt, in Germany, and for the first time the two sister nations will share the same pavilion and a program of activities.

She also noted that Cuba will attend the International Book Fairs of Santiago de Chile, Venezuela and Guadalajara this year.

The Cultural Fund of ALBA was signed by the Cuban and the Venezuelanpresidents in the context of the 15th International Book Fair of Havana in 2006. This initiative has contributed to the undertaking of a number of projects between the two countries in the fields of arts and culture.
Source: Ahora.cu
---
Related News
---