American pacifist Jane Jackson asked to be buried in Cuba
Submitted by: admin

10 / 07 / 2007
---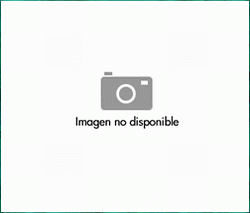 The American pacifist, who passed away last September 27 in Santiago de Cuba, received posthumous honors at the Cuban friendship Institute (ICAP), with the presence of local authorities and her brothers and sisters from the Episcopal Church. Also at the ceremony were members of the Cuban Association of People with Physical and Motor Disabilities and the people of the community where she lived during her stay in the city.

The U.S and the Cuban flags waved together at the funeral by a photo or her hugging Cuban president Fidel Castro. Floral wreaths from Cuban parliament president Ricardo Alarcon, and the secretary of the Cuban Communist Party on the province, were sent to the ceremony.

At her request in protest against the illegal prison set up by the U.S in the Naval Base of Guantanmo, in Cuba, Jackson was buried wearing the orange uniform worn by the prisoners in the base, in which she dressed during the last years of her life.

Jackson, who was born in New York, considered Cuba as her second homeland. She decried the economic blockade imposed by the U.S against the island and supported the cause of the Five Cubans unfairly imprisoned in American jails.

She was one of the founders of the Twin Cities Movement, and thanks to her efforts, the cities of Santiago de Cuba and Oakland, California where she lived, became Twin Cities.

Early in her life, Jane Jackson joined the movements against racism and segregation and in favor of human rights in the United States. She was a firm activist against the Viet Nam and Iraq wars, and opposed Apartheid. She denounced the American penal system and the repression against the political prisoners in her country.

In spite of her health condition, the American pacifist, who suffered from dyslexia and Meniere Syndrome, which put her in a wheel chair, never stopped fighting for fair causes.

Speaking at the funeral, one of her daughters, Elisabeth McMahon, thanked the Santiago de Cuba authorities and people for the support and hospitality they showed to her mother.
Source: ACN
---
Related News
---