Camaguey puts new power generators in use
Submitted by: admin

10 / 06 / 2007
---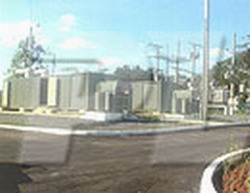 The importance of inaugurating newly constructed installations when they are finished and have already proven their successful operation was highlighted by Carlos Lage Davila, a vice-president of the Council of State on Wednesday.

Lage presided over the official opening of the first group of electricity generators in the province that use fuel oil. The new facility is located on the North Beltway of Camaguey city.

The generating capacity, Lage announced, is capable of providing all the electricity required by the historical center of the city, the provincial hospital as well as the north strip, where the industrial installations that require large amounts of electric power are located.

He explained that with this group of generators Camaguey and the nation have now reached a total of 300 megaWatts/hour of generating capacity using engines that operate with fuel oil. This is the equivalent generating capacity of a large thermoelectric power station like the Antonio

Guiteras plant in Matanzas, but with advantages, he noted. With the local generators, the electricity lost during its transmission is much less, and at the same time the inconveniences caused by interruptions of service are minimized.

Lage informed that Cuba now has a total installed electricity generating capacity of 3,500 mega Watts, far greater than the nation's peak load demand.

He said with the present strategy the guidelines given by Commander-in-Chief Fidel Castro of designing an electricity generation system that would be more decentralized, highly efficient and operate with a lower specific fuel consumption has been accomplished. The system makes use of the natural gas that accompanies oil extraction and is keeping ahead of the increase in demand.

When making reference about the advances now in progress, Lage said that in Camaguey province alone, contemplating all the different options of generating electricity, the nation's 397 megaWatts generating capacity that existed prior to the Revolution is surpassed.

Accompanied by Julio Cesar Rodriguez, first secretary of the Communist Party in the province, and Jesus Garcia Collazo, president of the Provincial Assembly of the People's Power, Lage also visited the Camaguey province fish production program and in particular the aquaculture project in Sibanicu municipality.

At the countrys first fish farm devoted to intensive growing of catfish, slated to provide 50 tons of food during its first year of operation, Lage insisted in that growth of both this program, the production of African Tilapia using cages and others, must be achieved on the basis of diminishing the amount of foreign exchange needed for imports, and lowering the overall production costs.
Source: By Enrique Milanés Leon, Granma
---
Related News
---