Cuba and USA at FIBA finals
Submitted by: admin

09 / 30 / 2007
---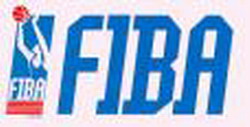 The United States will play against Cuba - the only team that has given it trouble - after it came back from a 9-point halftime deficit to upset Brazil, 69-67.
The United States struggled against Cuba in its preliminary game, needing a rally to win, 85-79.
Rebekkah Brunson scored 20 points as the United States routed Argentina, 104-53, yesterday to advance to the gold medal game at the FIBA Americas tournament."That was a great test for us in the first game of this tournament," US coach Anne Donovan said. "We got to see just how good Cuba is and how much improved they are. We're going to have to come out and play just as intelligent, take care of the basketball, and take advantage of some of the things they do and switch defensively."
Yesterday, it was a rout from the start as the United States (4-0) was too much for Argentina (2-2).
The Americans scored the first 7 points and jumped out to an 18-2 lead with 1:43 left in the first quarter. Seimone Augustus had 7 of her 15 points during that spurt. The US team extended the lead to 28-9 after the first quarter and blew open the game in the second period, taking a 56-15 halftime lead.
Candace Parker scored 17 points for the United States, which was forced to qualify for Beijing after finishing third at the World Championships last year. It's the first time America has had to qualify for the Olympics since 1980.
After struggling against Cuba, the United States has dominated opponents. The Americans outscored Jamaica, Canada, and Argentina by an average of nearly 56 points.
"We're learning what one another likes to do and just playing off each other," Parker said.
Against Argentina, the Americans shot 59 percent from the field (42 for 71) and forced 30 turnovers.
Mariana Cava scored 20 points to lead Argentina, which advanced to the semifinals by finishing second in Group A. Argentina will face Brazil for the bronze medal.
---
Related News
---