Las Tunas: Sugar harvest preparations is OK
Submitted by: admin

09 / 24 / 2007
---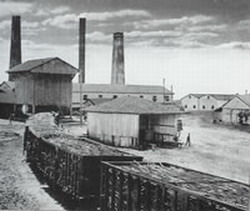 The preparations for the next sugar harvest in Cuba are progressing at a good pace in the eastern province of Las Tunas.

Repairs by the engineers are 57 percent complete, rail and motor transport 56 and 49 percent respectively, and 64 percent of the agricultural machinery has been serviced. These results so far in each one of those fronts correspond or are above those projected

Although repairing well the sugar mills and the machinery to cut, lift and transport the cane is always the agro-industrial workers' aspiration, the province needs, maybe more than ever on this occasion, these objectives to materialize.

It needs technological support able to respond to the demands of a long and intense harvest -it should begin this year and extend for several months into 2008 -but with a level of complexity in the harvest that they have not faced in Las Tunas for years.

Let us don't forget the long term effects left by the intense and continuous rains that hit the previous campaign from the beginning, there was a high volume of cane left and a very difficult situation on the roads.

Despite a good start to the preparations, the collectives in charge of setting up the sugar mills and machinery are asking the supply companies for better administration, mainly in the supply of welding and cutting gases, to be able to maintain the rhythm of work that has made possible for the Antonio Guiteras (Delicias), Colombia (Elia), Amancio Rodríguez, (Francisco) and Majibacoa sugar mills maintain a good position concerning the repair plan.

The above is important for the preparations for the harvest in the assembly of the agricultural machinery, motor and railcar transport and in all more than 3, 500 items, including combined harvesters, lifting gear, tractors, carts, trucks, locomotives and cage cars for the cane.

These elements show the necessity to join efforts and wills, because they are talking about the possibility of beginning harvest in the county at the end of November for the Antonio Guiteras and Majibacoa mills.

If finally that strategy is approved, then it only leaves September and October for both companies, which is feasible if the current conditions persist with the assurance of materials and the industrial administration until the end of the pre season stage.
While, each sugar company of the territory organizes a brigade with suitable teams, the other matter that worries the Las Tunas sugar workers, is the situation of the cane roads for the sugar harvest 2007-2008.
Source: Periódico26
---
Related News
---