I want to make good movies, says Cuban filmmaker Rebeca Chávez
Submitted by: admin

09 / 21 / 2007
---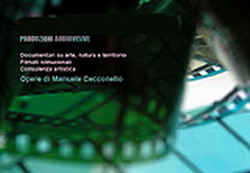 I got there knowing before hand that I was going to talk to a film director with a tremendous character and spiritual strength. I must say that we started the other way around, since I was the one who was first interviewed. From that moment on, I discovered a woman who is an excellent conversationalist. Even though this interview does not include the richness of that first contact, I did try to capture the strength and energy that comes from a conversation with Rebeca Chávez.
With a documentary filmography that includes Looking for Chano Pozo, With all my love, Rita, the homage to Che Guevara and Moments with Fidel, among others - Rebeca is, as she calls herself, a worker ant thats always trying, always creating and looking for inspirations. Right now she is preparing for the filming of her first feature fiction film called Red Hot. Thats why I want to thank her twice: for the time she didnt have and for the one she gave me during this interview.
Danae C. Diéguez: I know youre preparing a feature fiction film...Why did Rebeca Chávez spend so much time as a documentary director without ever making any feature film?
Rebeca Chávez: About ten years ago I tried to make my first feature fiction film, which consisted of three stories. I was able to finish two of them, but the third one couldnt be done. It was actually due to internal misunderstandings and tensions. So I decided not to open that door anymore, so to speak. Since Im a person who thinks that topics choose people, I continued making documentaries. Then, the special period came and it was practically impossible to make any feature films, especially for someone who had never had that experience. Here, we also see a lot of prejudices and reasonable and unreasonable doubts as to whether a woman can really make a fiction film. Besides, making a film in Cuba is a very complicated thing. You need to gather lots of things. They happened to show up this time and the possibility presented itself. I had the story and the motivation. A series of good chance events occurred, which allowed me to get this far, and thats the reason why Im doing it now.
DCD: How did you start working at the CICAI (Cuban Institute of Cinematographic Art and Industry) and how did you establish yourself as a film director?
RC: Ive always liked movies, and cinema has been around me my whole life. I had an uncle, my fathers brother, who owned several movie theatres and I always went there to see movies. Then, back in the 1960's, I got interested in photography. I was a member of a photography club in Santiago de Cuba and I started taking pictures. There was a delegation from the CICAI there, with two cameramen. Bebo Muñiz was one of them. He is a legendary cameraman at the CICAI. I used to go where they were to see if they let me do something, but I never succeeded. There was a cinema club at the University and I joined it. Its been a long road for me to make films. Ive got this far thanks to my personal effort and because I chose to, not because somebody put me here or because I used any influence whatsoever. Thats why I got into journalism as well, which is my other passion, although I actually studied History at the University. Im still interested in journalism. I consider myself a journalist, a wide-profile journalist. At this point in the development of media, theres a lot of mingling among the media. How do you define a pure fiction film, or an absolutely pure documentary, or news journalism? I believe that mingling is sometimes good and sometimes it can be very bad. Its quite remarkable to make a good report, and you should not confuse that with literature. You should not feel like youre in a sub-genre when you make an excellent report for television, and then they try to con you into thinking that it is a documentary. Thats how I had to find my way around when I practiced journalism. I worked for some magazines and I finally came to work for the CICAI when I got fired. I got kicked out of the Revolution and Culture magazine. It was the time of the ¨pavonato¨. I have to be completely honest and say that I was unemployed. Alfredo Guevara offered me a job, and when I got to the CICAI I had to start from scratch. I mean, I had some experience and I was really eager to do something. So, I had to make an ¨original accumulation¨, as Marxists would say. I had to start over again and acquire cinematographic culture with professionalism. Not as a hobby, but as a way to make my living. I started to read and watch films, to write reviews. Thats how I regained that vocation and desire to find out whether cinema was the best way for me to express what I had to say. If cinema could capture journalism, photography, movement and restlessness all together, then it was pretty close to what I was looking for. Then, I was seduced - in a good and honest way - by Santiago Álvarez. I made cinema-clubs, cinema debates, reviews, which was an essential training for me. I worked 8 years with Santiago and it was an excellent training. There was a point when I got bored of all that, and I said to myself that I wasnt going to get anywhere like that. They offered new posts at the CICAI and I applied for one of them. So, I started again, doing small things, small documentaries. I qualified for the post of assistant director and thats how I began this slow career of documentary maker, which is also something you never stop learning from. This is a tough career. Youve got to be strong as an ox. I remember Julio García Espinosa once told me that in the cinema industry one has to have a kind of mental organization ability which is essential to make a movie. Now that Im making the movie, I realize that it is completely finished in my head, and sometimes I see myself playing all the characters in order to explain it to others. The same has happened with documentaries.
DCD: Your documentaries reveal the importance that you give to research. How do you mix that with your work and its results?
RC: I devote a great deal of time to researching, whether it is for a documentary or a fiction film. I think the more you know about the topic youre dealing with, the more youll be able to synthesize it. I remember when I made the three documentaries about the presence of Che Guevara in Bolivia. I read everything I could: the diaries, the newspapers. I wanted to see everything, the locations and all the elements around it. I think that enriches the work a lot, because the only way to get to the ¨part¨ is if you know the ¨whole¨. Thats key. Now, for this fiction film Ive read everything Ive found about the period from 1953 to 1959. Ive read about the structure of the Republic, about the different characters, about the issues they discussed, what they thought, what they published... How relevant was Bohemia magazine? Was it the main source of information for people? Because when I talk to young people like the ones Im talking to right now, young people who didnt live during that period and perhaps dont have the flair to build their movie characters, then you can embellish the story, you can start putting some flesh on the skeleton. I think it is essential to know the period, the context, whatever happens to people. I feel that need. I dont know if other people feel the same or how they deal with it.
DCD: Since you mentioned Santiago Álvarez, Im interested in knowing how your work -sometimes explicitly and sometimes in a more concealed way - expresses a debt to him.
RC: The entire Cuban cinema and part of the Latin American cinema has a debt to Santiago, with the things he discovered, with paths he started to discern. When you see Now, you realize its an antecedent of the video clip. You can see the use of the soundtrack, the message, the way in which he depicted the news. I believe it is a debt to Santiago which everybody should honestly accept. At the same time, he discovered editing techniques that were related to the first stage of the Soviet cinema. Santiago was a school. He was a guy who always tried and searched for new things, and his spirit is the one we should follow. I was also very influenced by another director, Oscar Valdés. Santiago dealt with the topic of politics, and Oscar preferred the human being and his problems. When get to know two people like Santiago and Oscar, when you can talk to them and see how they did things, then you feel youve been really lucky.
DCD: In your work, there is a tendency to deal with topics related to the revolutionary struggle. This is very commonplace in Cuban cinema. However, in your case Id like you to tell me what interests you the most about the great story of the Cuban Revolution.
RC: Ive always thought - and I reaffirm that more and more everyday - that a revolution is some kind of cataclysm that makes you wonder about everything. It bothers me whenever I see that they want to make a pink story out of a conflict that has such a powerful purpose of changing a whole country or making the structural changes carried out by the Revolution. Because if this revolution got this far, and we made such a ¨formidable¨ enemy like the United States, there had to be a change that was capable enough of shaking the very same foundations of society. The Revolution placed Cuba in the world map, and its still in the map. Im really interested in what has happened to this country and what may continue happening to it. A journalism student asked me how the Revolution influenced on my work and I told her: ¨Not on my work, but on my life. Sometimes in a good way and sometimes in a bad way, but in the end its a punch you cant dodge¨. It surprises me when people talk about the revolution like something that happened in the past: the Revolution is still happening, and its got to continue happening. You cant stay outside; you cant turn art, cinema or any other thing into auxiliary propaganda. That has nothing to do with what were talking about.
DCD: There are to additional pillars in your work: music and daily life, both seen through specific human beings or situations. How do you move between these topics? How do you pick them up?
RC: Ive never theorized on that. Topics come to you. They just show up. I think music is an important topic in Cuba. Its always been part of us, even in the most dramatic situations. What are songs, but a permanent chronicle of daily life? What is ¨feeling¨, but a search into ones soul and into ourselves? Where do Silvio and Pablo get their everlasting strength from? Suddenly, songs were no longer intimist and they started depicting society. When you listen to Formell or José Luis Cortés, you feel like theyre depicting society, as if they were chroniclers. The way in which music describes daily life in Cuba has yet to be approached in its entire magnitude. As to the other topic, I run into characters that I believe are some sort of archetypes, like Panchita or Rigoberta Menchú. Beyond any real circumstances, they become archetypes of things. They all have their own stories to tell. Because I think that when you make a documentary, a fiction film, a news report, or any other type of film, in the end its all about telling a story. You may or may not succeed; you may or may not do it in a funny way; you may or may not be talented, but it always comes down to that. Ive met people like Tamara Bunke: she was a woman who had to assume several personalities and had to give many things up in order to achieve a goal or an ideal. I find that very interesting. A woman who gets married and lives a life with a man she doesnt love, and she leaves the man shes really in love with. Those are the traditional situations in the destiny of women, just to put it somehow. To see what happens, to see how somebody has or hasnt solved the problem. Its another way to interrogate society. Thats more or less what Im interested in, what really calls my attention.
DCD: Cinema has been dominated by males mainly. ¿How is it that a female director has managed to get inside a world where the dialogue, the exchange and the standards have been essentially set from a male standpoint?
RC: I think women who have tried to make movies havent found enough support when doing so. Those failed, mediocre and unfinished projects made by male directors have been forgiven or justified too many times. But women havent been judged by the same standards. This is not necessarily a victim-killer situation. Its just the way it is. You may find people who think Im wrong, but Im not. I think women always have to try harder when it comes to proving their ability, their intelligence and their command. Cinema is in essence a collective art. The male or female director has to know how to combine the different disciplines. He or she has to bear in mind that the photography director, the producer, the art director...they all can give you ideas and opinions. The director is not a puppeteer who pulls the strings without listening to people. There has to be a mutually enriching relationship, even though the director is the top authority. Thats how Ive always wanted to work, but its very difficult. Sometimes you have to set certain limits, and thats a difficult thing to do for a woman because the male language prevails. Its not that Im trying to pretend that Im a puritan, that Im not familiar with that language, but Im not really interested in getting involved in that kind of dialogue, using rude and nasty words. Thats not the kind of language one should use when looking for equality. I think it should be a space of mutual respect, but I honestly believe its very difficult to achieve.
DCD: Youve had quite a successful career in Cuban cinema. Your documentaries have won several awards. As a female filmmaker, how difficult has it been for you?
RC: I think its been very difficult. It has taken a lot of work. I keep asking myself if this is the job I really want, if this is the movie I want to make. And the answer is yes, but its very difficult. There are a lot of difficulties and I feel like Im being scrutinized all the time. Someone asked me the other day if I wanted to be a famous filmmaker. As a matter of fact, I want to be a good filmmaker. I want to make good movies, rather than famous movies. I really enjoy sitting in a movie theatre and see peoples reaction to my work. Its not that I dont enjoy winning awards. In fact, I think some of the prizewinning documentaries that Ive made have not received the same social recognition. But thats the way it is. I think awards are not the determining factor. What really matters is the everyday life, not taking anything for granted. I can tell you something about the movie Im making: I feel like I have already lived this experience, and that makes me feel more relaxed, or perhaps a little bit stronger. Ive realized that I know what this is about. Its like a lesson I already learned.
DCD: Do you think theres any distinguishing feminine approach when a woman directs movies?
RC: I believe that approach exists. I dont know, but I believe it exists. I think women see life in more detail, in a more peaceful way. I cant theorize on that, but Im completely sure that there is a feminine approach. And it has more to do with behaviour, with the human factor that every woman tries to reveal in each character. It has to do with people moving away from preconceptions and stereotypes. It does not necessarily have to be a ¨feminine sensitiveness¨, but I do believe it has something to do with a certain sensitiveness of women. For instance, the other day my assistants told me that there wasnt a single four-letter word in the script of Red Hot. I asked them if they thought it was convenient to include that, and they told me: ¨No, we just mentioned it as a detail¨.
DCD: You are about to become the second woman whos ever made a feature fiction film within the CICAI...
RC: If youre referring to cinema in the classic sense of the word, I guess you can say that. But Belkis Vega and Magda González have made interesting things for television. I wouldnt like this to be called a movie made by a woman, or the first movie made by a woman in the 21st century, because it would sound like a royalty or something like that. Id like to feel that Im doing this movie because its worthwhile, because its OK to do it, and not because of those unnecessary attributes.
DCD: There are many eyes on the Cuban cinema and the Cuban audiovisual world in general. Its seen with good hopes and also with discouragement. How does Rebeca Chávez see it from her position of filmmaker and spectator?
RC: I think its not a very happy time. The industry, as an institution, is going through a crisis. The CICAI was founded under different circumstances to the ones we have today. Among other things, there has been a technological revolution that can create many misunderstandings. All that democratisation of the media does not mean that people dont have to be talented, or that they dont need to have stories of their own. Those alternative things have paved the way for mediocrity and other things that should not exist. Quality comes from quantity. But it has to be a quantity with good projects, not with bad ones. I think there are lots of people in Cuba who posses the narrative tools, but the stories are not good. Young people know about the carpentry and the tools, but they are kind of too hasty. On the other hand, the CICAI has failed to gather and protect those young people, so they can access their work with better perspectives. The key phrase is: ¨A talented young person means a young person who has things to say¨. The institutionalisation has not favoured that. There is a terrible bureaucratic maze. Besides, making movies takes a lot of patience. As in everything in culture, cinema needs to have its own autonomy. Because cultural works take time to be made. I think there is a huge lack of artistic hierarchy of things. I divide cinema into two categories: cinema as an industry and cinema as a cultural system. Weve lost the custom to go to the movie theatres, to see movies as part of our daily life, and weve definitely got to get that back. Its great when we have the Cinema Festival, but the showings are really bad. You can be watching a good movie, with a good photography and soundtrack, but the movie theatres are terrible. You dont make movies to be seen in a small 17-inch screen. Thats horrible. On the other hand, thanks to the technology of today, there are lots of lousy movies playing everywhere, and the film critic is not so good now. Perhaps we have to make people understand that its a great investment in terms of money, but its worth considering it when you look at the cultural and ideological return.
DCD: We come back to the beginning, which is actually the end...What are your expectations with your film? What do you expect from it?
RC: Right now, Id like to keep this happy spirit. Ive found actors who have felt motivated when Ive told them about this project. Ive offered small parts to great actresses and theyve told me: ¨the script got me¨. I feel happy and scared at the same time, but Im full of expectations. I wish the movie turned out to be the way I dreamt.
Source: By Danae C. Diéguez, Cubanow
---
Related News
---