Cuban economic growth highlighted in Beijing
Submitted by: admin

09 / 17 / 2007
---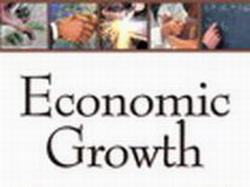 The Director of the Center of Research on World Economy, Osvaldo Martinez highlighted in Beijing Cuba's economic growth during 2005 and 2006.
Martinez noted that Cuba has overcome the toughest years of economic crisis, despite the sudden collapse of the socialist community in Eastern Europe and the reinforcement of the brutal blockade imposed by successive US administrations on the island over the last 45 years.
The Cuban expert briefed a group of representatives from China's Communist Party, Foreign Ministry and other governmental institutions on the island's current economic situation.
Martinez also highlighted the social and energy programs undertaken throughout the island that include the construction of educational and healthcare facilities.
He said some 26 million modern electrical appliances -most of them made in China- had been distributed among the Cuban population up to December 2006.
"Oil and gas production has grown more than consumption. Oil produced on the island currently covers 50 percent of the demand," said Martinez.
Osvaldo Martinez -who is in Beijing at the invitation of the Vice
President of the Chinese Academy of Social Sciences, Zhu Jiamu-, has participated in several forums during his stay in that Asian nation.
Source: Radio Habana Cuba
---
Related News
---