Martí and culinary traditions
Submitted by: admin

09 / 08 / 2007
---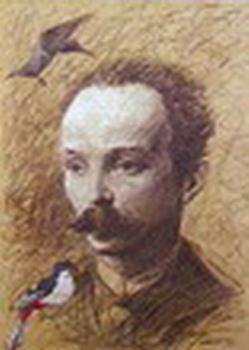 Sensitivity and palate also coexisted in the greatest of all Cubans to turn him into an expert of the mysteries of famous dishes of the world.
"He was a gourmet to Brillat-Savarins style and knew how to combine the menu of a dinner that would honor the skill of an ambassador", wrote the author of the book "The Martí that I Met".
But the exquisite taste also led him to find in the way of cooking in the east of his country an original and natural way of preparing food.
Some of the dinners offered to the combatant in the battlefield and mentioned in his "Campaign Diary from Haitian Cape to Dos Rios" reflect habits and traditions of cuisine that are part of our heritage, culinary culture and identity.
"April 15. -We wake up among orders. A commission will be sent to Veguitas, to buy in the Spanish grocery store... José is coming with pigs. The dinner -pork stew with plantains and malanga".
"In the morning... frangollo, sweet dish made from banana and cheese with hot cinnamon and aniseed water".

"At night, pork meat with coconut oil and its good."
"... the General prepares sweet from coconut beard with money..."
"April 20. - High up, we stop under some palm trees, from a house they send us coffee, and chicken with rice later... We sleep in the forest on yaguas (the stretched-out base portion of royal palm leaves)..."
Doris Rojas Martínez, president of the Culinary Association in Habana del Este and member of the Cooks World Federation (CWF), has devoted the last few years to the rescue and spread among children, youths and elder adults of many of the recipes described by the National Hero.
She assures with pride that every January 28th schools like the Manuel Permuy High School, of the Antonio Guiteras District, in Casablanca, carry out the so-called Marti breakfast that includes, among others rich foods, the frangollo, corn pie, patato bread and coffee sweetened with honey and guarapo (sugar-cane juice).
Doris affirmed that the frangollo, made of milled green plantain, peanut and honey, wrapped in banana leaves, is like a candy, highly accepted by children because it very rich and nutritious. She added that many of the dishes highlighted by Martí in his Diary are still cooked in rural zones.
For example, the potato bread is made of coconut and three different types of grated tubers, among which sweet potato cannot be absent. This recipe taken from the Camagüey tradition continues being the one used in Sibanicú Municipality to cook that mythical sweet and almost unknown outside its original environment.
Martí says in his Diary, "Patato bread: they grated the raw sweet potato and mixed it with pumpkin, or yucca or another tuber, or grated coconut and later they put honey bee or sugar and fat. They cooked it in fat saucepans surrounded by heat. It served for four or six days".
All the dishes recreated by the National Hero in his Campaign Diary, year 1895, have been gathered in an excellent recipe book published by the Culinary Association of Cuba.
_They bring us coffee, ginger, soursop leaf infusion...
22nd. -... At noon, Luiss brothers arrive proud of the homemade food they bring us: fried eggs, fried pork, and a big corn bread pie.
These traditional menus Martí spoke about reflect the Cuban cuisine that currently incorporates as another of its big aspects the cuisine stylized with changes in the presentation and the incorporation of nutritional elements to make healthier.
"To eat well is not to eat splendidly but to eat healthy things"
José Martí
Rice with chicken
Clean the chicken and chop the chicken into small pieces, sauté in it in hot fat.
Add water, salt and coriander, when meat gets softened add clean rice.
Add natural tomatoes chopped into pieces, crushed oregano, coriander, salt and colors in a sachet of achiote.

Cook it over a low heat, it will get soupy, remember to put enough soap.
Its served immediately or otherwise the rice will continue absorbing liquid.
Serve it with half-ripe plantains grilled in a clay dish.
Put cornmeal, salt, water and egg in a container and mix them with a wooden spatula. It should get thick, then let it settle for 5 minutes.
Add it milled or grated fresh white cheese.
Mix it well again and make balls with it.
Shape them in very thin pies, make a hole in the middle and fry them in hot fat.
Sprinkle them with sugar although honey bee is preferred.
They are served hot or at room temperature, accompany with pieces of fresh white cheese.
Source: By Maritza Mariana, CubaSi
---
Related News
---