Angola: talk on angolan pantheon in Cuba happens Friday
Submitted by: admin

08 / 31 / 2007
---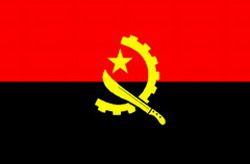 A talk on "Angola's Pantheistic Universe in Cuba" will be held on Friday in Luanda having as lecturer the director of the Slavery Museum, Simao Souindoula, ANGOP has learnt.
According to a press communiqué delivered to ANGOP, the meeting is being organised by the commission that is preparing the Third International Meeting on Angola's History, expected for September 25-28, this year.
On his address, Souindoula will speak on the Angolan linguistic and anthropologic component in Afro-Cuban religious practices, its main components and characteristics.
The expert will also focus his lecture on the notable perpetuation, in that Caribbean island, of the ritual practices named Reglas del Palo Congo and Mayombe.
Former expert of the International Centre of Bantu Civilisation, a cultural co-operation organisms, Simao Souindolua works as co-ordinator of the programmes of that institution linked to the African Diaspora overseas.
He has published dozens of features and other works on the various aspects of the historical evolution, anthropologic and linguistic realities, as well as artistic expressions (visual arts, music) of the Bantu community of Guinea Gulf, Iberian Peninsula, Americas and the Caribbean.
According to historical accounts, a significant number of Cuba's African descended population come from Angola.
Source: AllAfrica.com
---
Related News
---