Cuban Five appeals hearing today in Atlanta
Submitted by: admin

08 / 20 / 2007
---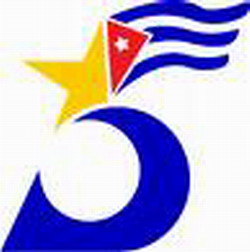 The Cuban Five have an oral hearing Monday before the 11th Circuit Court of Appeals of Atlanta in the sixth year of their drawn-out appeals process.
For the first time in the case, a group of distinguished legal experts from around the world will attend the hearing, concerned about what they consider a travesty of justice faced by Gerardo Hernandez, Fernando Gonzalez, Ramon Labañino, Antonio Guerrero and Rene Gonzalez.
Arrested in September 1998, the five Cubans have spent nearly nine years in prison after a politically charged trial in Miami that broke most established legal norms. Without presenting evidence, the prosecution obtained a guilty verdict on a number of trumped up charges and harsh sentences were dished out against the men who had penetrated Miami-based terrorist groups to inform on their plots against Cuba.
Unlike other phases in the case, the media have shown interest in Mondays hearing, another chapter in the process against five Cubans converted into political prisoners by the White House phobia against the Cuban revolution.
The three-judge panel to preside over the appeal hearing hasnt revealed the questions it will ask the defense and prosecution. According to the proceedings, the defense will have 20 minutes to address the panel, followed by 30 minutes for the prosecution. The defense will then have 10 minutes to rebut the governments arguments. The court has no time limit to rule on the appeal.
Judges, attorneys and personalities from around the world met over the weekend in Atlanta to get an update on the case from defense attorney Leonard Weinglass. Among the group were Chilean judge Andres Guzman; Paolo Lins e Silva, president of the International Lawyers Association; Norman Paech, member of the German parliament; Uriel Gomez Ceballo, a judge from Colombia; Raymundo Cesar Britto, president of the Brazilian Bar Association; and Heidi Boghosian, former executive director of the National Lawyers Guild of the United States.
Former US Attorney General Ramsey Clark, US congresswoman Cynthia McKinney and Vanessa Ramos, president of the American Association of Jurists are also expected to attend Mondays hearing.
---
Related News
---