Cuban seduced by television series OH! Havana
Submitted by: admin

08 / 13 / 2007
---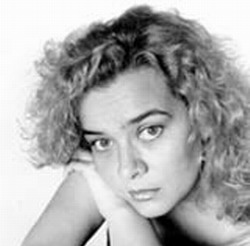 Cubans are seduced around these days by the television series OH! Havana, casting a mosaic of stories intertwined by a common feeling to this island: the search of happiness, love, feminine independence and fame.


The soap opera, directed by Charlie Medina with a script of the Cuban playwright Abraham Rodriguez also pays homage to the capital of all Cubans, with its lights and shades, colors and chiaroscuros.


From the very first chapter the debate has been sparked because while some people qualify as applicable some others brand it with some banality in the stories. In addition, the role of the main character is lacking some maternal feelings.


Abraham Rodriguez, in his ample foray through several genres knew how to keep an opened ear to the others concerns, trying to exert some influence in his behaviour, to persuade him. With Andoba, a classic of the Cuban theater as well as in the television version he truly reached the complex intertwine of society. From different perspectives, in the soap opera A Bolero for Eduardo (1986), his sharp attention created a sea of figures of that intertwine through the strategy of communicability of soap operas which have a unique structure, a specific way of narrating.


In Oh!, Havana, his posthumous work, retakes the presence of love as main conflict of the story or the element of worth in the behavior of characters. Somehow, his narrative principles incorporate essences of a saying of Virgilio Piñera that makes reference to Cubans: "As every human, it has a sense of whats tragic, but in turn fights back all imposition of solemnity."


Achieving happiness -according to critic Sahily Tabares - seems to be the leit motiv of the work. Stories of lone women, existential, family, and values crisis in different ages; philosophies fixed in the defense of coveted preys, steer to what could be recognized as a safe port. This ample scope is felt in the dramatic build-up. Theres little organization in the way in which that speech attempts to enter the story. Not even the most skilled dialogue can promote a drama without triggering the conflict.
In Oh!, Havana -he added - is felt the absence of suspense, of false leads, of revelations. Undoubtedly, the staging speaks by showing itself. It must unravel powerful sensations. Just because the universe represented in the soap opera is a mixture of lived and dreamed of reality by the spectator, especially a universe essentially human which fiction recreates to move the most intimate fibers of the viewer.


Really outstanding are the performances of Larisa Vega as the engineer, Mario Limonta in the taciturn and romantic speaker and Omar Ali as the husband who changes from good man into a wild animal.


In spite of the critics Oh! Havana as a television series does the trick and some experts assure that during broadcast negative indexes statistics like accidents and noise drop.
Whats your opinion about it?
Source: By Jorge Smith, CubaSi
---
Related News
---