Gold medals for Cubas National Ballet Company
Submitted by: admin

08 / 08 / 2007
---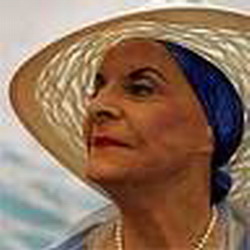 Cuban culture also brings gold medals to Cuba, this time by Alicia Alonso and the Cuban National Ballet Company (BNC). The dancers just returned to the island, after a successful tour of France, which took them to Perpignan, Vaison La Romaine cities and Paris, performing two classics: Giselle and Don Quixote.

The young BNC dancers left a trail of successes and director Alicia Alonsos life and work were featured in several newspaper and television reports.

Scarcely a few hours after their return, Alicia was eager to share with Granma newspaper the joy of one of the most important tours in the history of the BNC.

"Im very happy to see how the company was received once again in France, not only the main figures but also the young artists, the ones just beginning to shine. Both audiences and critics were most impressed with the style with which they performed classic pieces, their strength, and above all, the way we bring them closer to the present. In France, they told us 'You are alive; you dance with an energy not seen in classic ballet today, not only technically but dramatically, where everybody, even the very last member of the corps, dances, acts..."

Alonso also spoke about the importance of the venues were they performed, including the Grand Palais of Paris, one of the most emblematic theatres of Paris, built during the same time the Eiffel Tour was built for the 1900 World Fair.

"The promotion we had was also great. A giant poster placed on the Grand Palais the entire month reminded of our presence in the French capital. It was very exciting to look at it, a pride for Cubans. Our images were everywhere, including in subway stations. There were 16 presentations, all to full houses, in an auditorium that seats 3,500. Tickets sold out halfway through the season."

"Several important representatives from French culture and politics attend the shows and there were moments when the public reached the temperature of audiences at Havanas Gran Teatro, and that is not common, you know. There were many cries of 'bravo!' and when they didnt use their hands to applaud, they used their feet to stamp the floor. The dancers danced very well, with great skill and aggressiveness. It was a very important tour. Comparable to that of 1966, the first one we did with the entire company when we received the Grand Prix."
Source: Toni Piñeira, Granma
---
Related News
---