Economic Commission for Latin America and the Caribbean praises cuban economy
Submitted by: admin

07 / 31 / 2007
---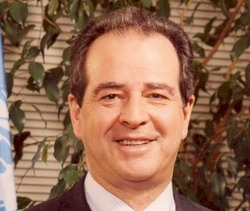 Jose Luis Machinea, executive secretary of the Economic Commission for Latin America and the Caribbean, highlighted in this capital Cuba's economic results and its 12.5 percent growth in 2006.
Cuba is growing more, partly because of the investments in human resources it has carried out as a nation, the official told Prensa Latina at the presentation of the 2006-2007 Economic Study on Latin America and the Caribbean, at the regional entity's headquarters in Santiago.
The Caribbean Island "is exporting much more services than it did in the past, and takes advantage of international prosperity in a context where it has qualified exportable labor force," he said.
In this reference, Cuba is the regional exporting leader, not only in health services, but also in general, he asserted.
"In my opinion, those are factors that are helping, and I understand that the growth in construction in recent times has also boosted the demand in a great extent," Machinea said.
In the case of tourism, according to the ECLAC document, Cuba's income in 2006, in this regard, was $2.5 billion, lower by 0.7 percent if compared to that of 2005.
---
Related News
---