US pro-Cuba protesters defy travel ban
Submitted by: admin

07 / 30 / 2007
---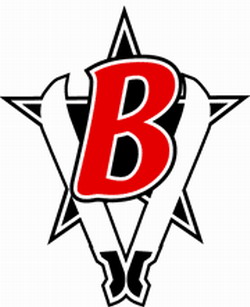 American protesters walked across the border from Canada on Saturday after a visit to Cuba that violated a US travel ban, in the spotlight after Michael Moore's film on health care in both countries.

About 60 members of pro-Cuba group Venceremos Brigade walked the Peace Bridge border crossing linking Canada and Buffalo, New York, on their return from Havana.

US travelers to Cuba often fly through Canada, which has regular flights to the country.

"The government is telling us we don't have a right to travel, and we think we do, so we're ready to wage a legal battle with our government," brigade member Kathe Karlson said as the group gathered in Fort Erie, Ontario, for the one-mile (1.6 km) trek across the bridge.

The protesters walked in groups of 15, hauling their luggage up a narrow sidewalk high above the Niagara River as trucks, buses and cars rumbled by on the three-lane span.

Every year since 1969, the brigade has sent a group to help rebuild public buildings in Cuba and learn more about a communist country that has been off-limits to most US citizens since the ban was imposed at the height of the Cold War in the 1960s.

US restrictions on trade and travel to Cuba have faced opposition lately from some lawmakers. Moore's film "SiCKO," in which he takes rescue workers injured in the Sept. 11 attacks to Havana for free medical treatment, has also put a spotlight on the countries' relations.

US authorities have been investigating Moore's trip as a potential violation of Washington's travel restriction.

Americans who travel to Cuba without permission generally don't face arrest on their return, but some face civil fines of $7,500 for spending money in Cuba without a license, and tough questions from immigrations official are typical.

Bonnie Massey, a 26-year-old social worker from the Bronx, said nine of the 600 people who have participated in the trips over the past six years have been threatened with fines.

"Those people are waiting for hearings," she said. The group would welcome the opportunity to take a case to the US Supreme Court, Massey said.

They may have a long wait.

US customs officials processed the first 15 members through in about 20 minutes, with minimal fuss.
---
Related News
---